Week 35 and Week 36
Well there hasnít been a lot to report in these two weeks, the snow thawed eventually and mum and I went for a walk with Robin all the way to Great Linford one morning along the old railway track. We did about 5 miles and it was a nice day out. Spent some time with Helen while mum did her own thing in Dunstable, so really nothing out of the ordinary.
Week 37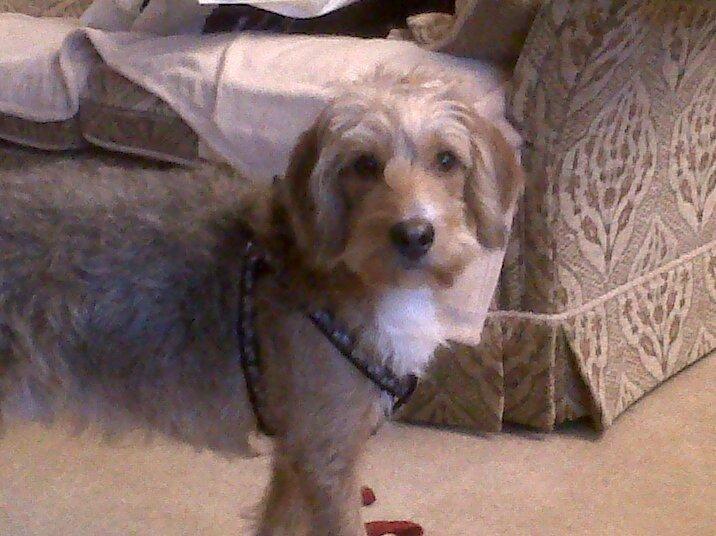 Saturday 30th January Gill came today with a car full of things. Quite interesting to put your nose into other peopleís bags and see what they have got.
Gill went home on Sunday after we had walked this morning
Monday 1st February Bryan at no.2 had an accident on holiday last week and has injured his knee so we took him to hospital today to get it looked at.
Tues 2nd February We took Bryan to hospital again today and waited for him and then I went home with him while mum went off to Dunstable. His leg is all strapped up and he canít walk properly.
Wed 3rd February
Off to the clinic again today and while we waited for Bryan I took possession of the car park and saw off all intruders.
Week 38
Thursday 4th February
Left on my own today for a whole hour. This should not be allowed.
Friday 5th February
Wonderful smells in the kitchen today. Mum is trying a new recipe for Moroccan lamb. I happened to be looking out of the front window which I do by standing on mumís lap and looking over the back of her chair when I saw the cat from number 6 walking on my fence. What a nerve I went absolutely berserk. Mum said she would be deaf if I didnít stop barking.
Sunday 7th
Went off on another long walk along the canal with Robin today. I followed some dogs and mum could not find me, but eventually I turned up.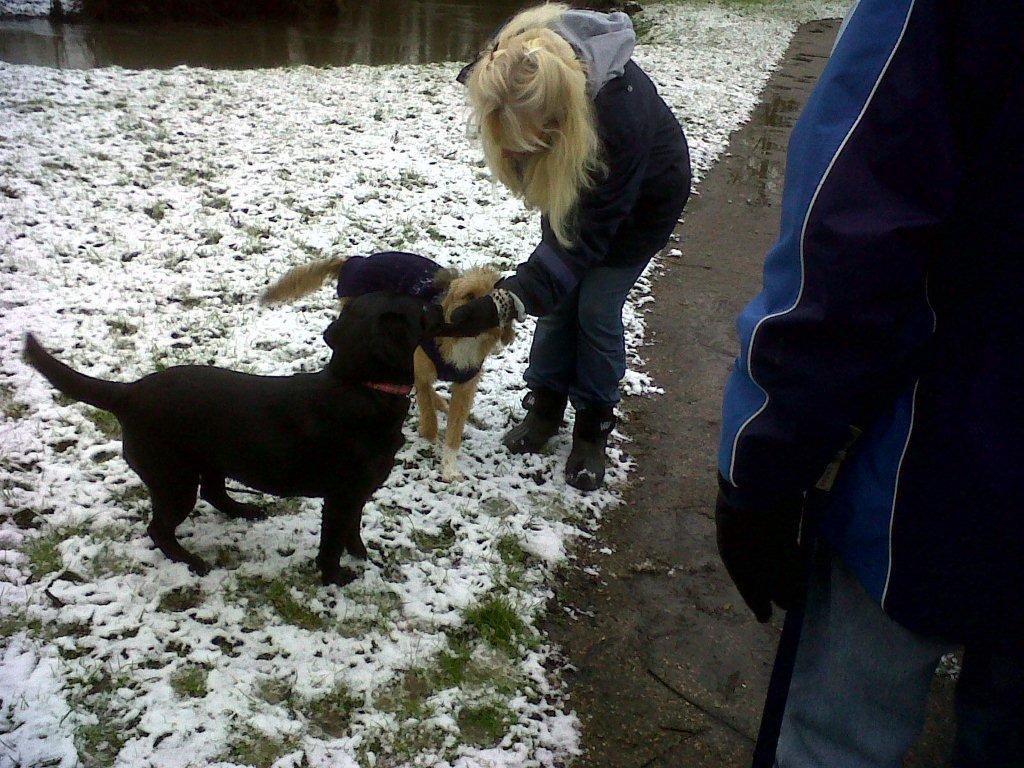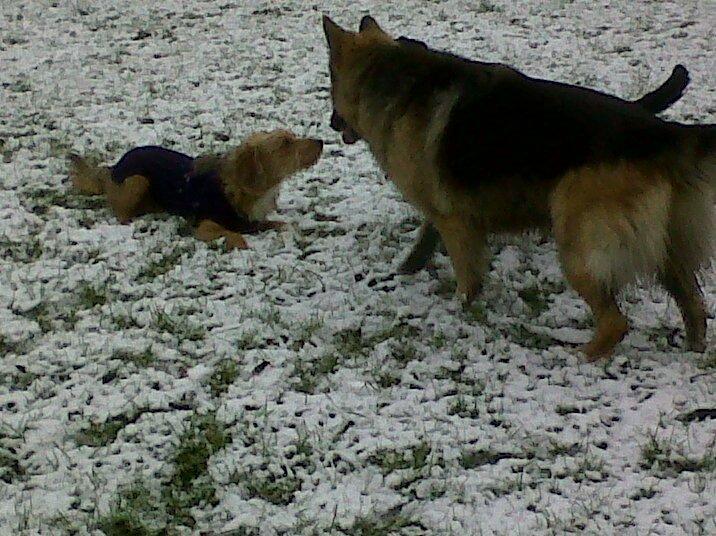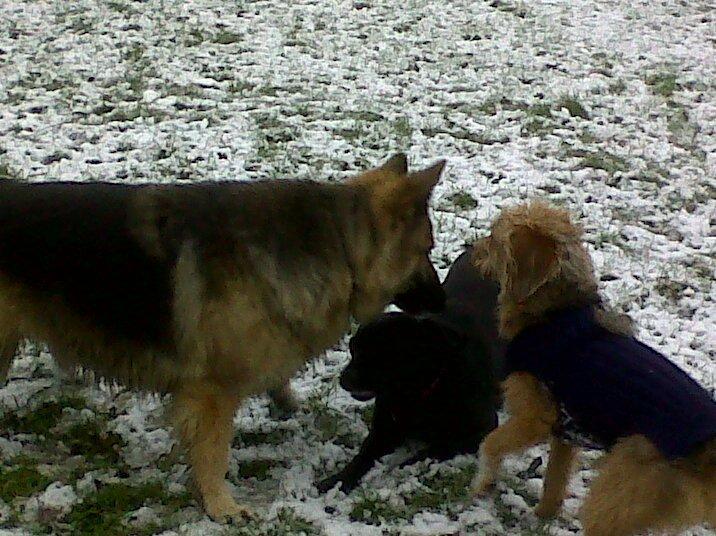 Monday 8th
Poor Bryan we left him at the clinic today for an operation, hope he will be OK.
Tuesday 9th
Today was very different. Mum and I went off in the car and I was taken to have my fur stripped and nails cut. Mum thought that I would be a nightmare because I play her up, but I was OK, but very pleased to see mum when she fetched me. Bryan came home today after his operation and he is OK.
Wednesday 10th
We had more snow today and I thought that I would do a little pond walking. Whoops, the ice was not so thick this time and I went straight in. My legs were immediately covered in duckweed and turned a strange brown colour. I ended up in the bath and mum not too happy.
Week 39
Friday 12th February
A quick visit to the clinic with Bryan and then I went home with him. Mum went off and when I was at Bryanís house Gill moved in with us at number 3. She has sold her house and her new flat is not ready yet so she is staying with us for a while.
Saturday 13th February
There are bags and boxes everywhere that are just so interesting. We have been moving things around all day trying to make extra room for Gillís things. It looks like we will be doing this for some time.
Week 40
Thursday 18th February
Now when mum goes out I stay with Gill and sometimes I play her up. I steal her slippers and make holes in her socks and jump all over her. I have a really good time.
Friday 19th February
Lots of things going on today, cases in the hall and then Helen B arrived from Liverpool. Lots of talk about holidays and flights and cruises. What is happening? Are we going away?
Saturday 20th February
Five women here this morning, and I cannot get a word in edgeways.